Amazoniar debates the integration of Pan-Amazonian indigenous peoples
14.07.2021 • News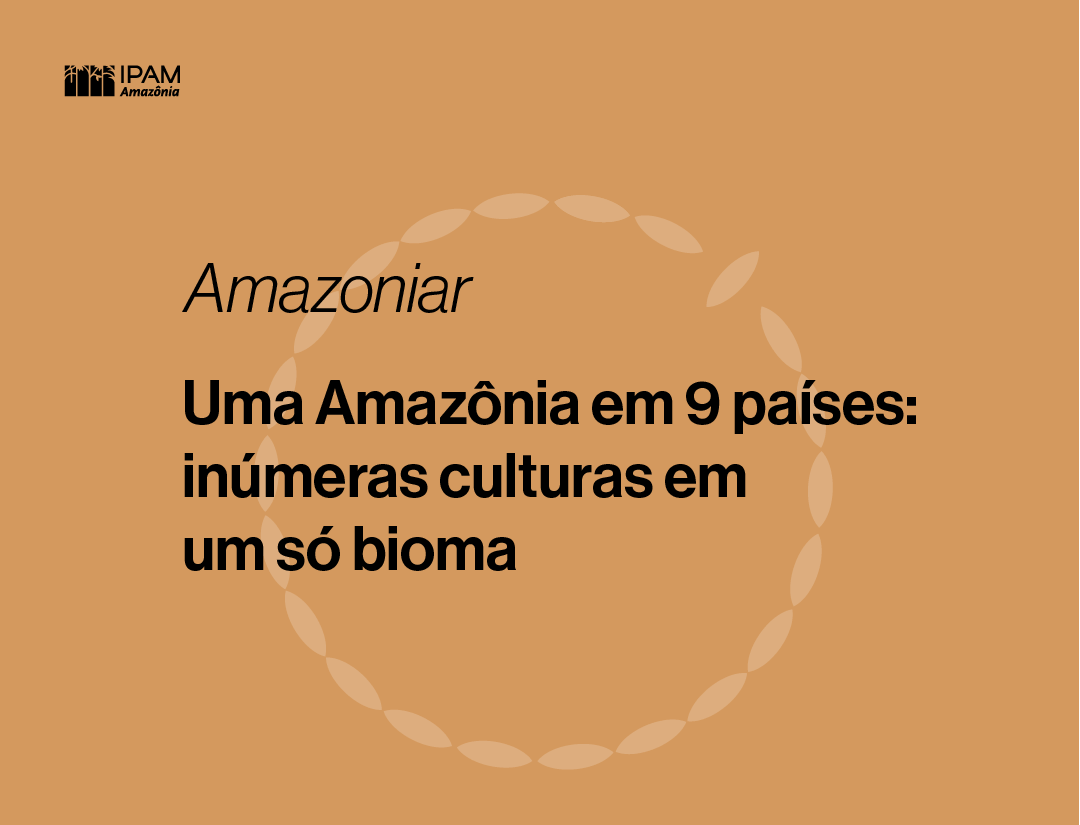 The next and last episode of the second cycle of Amazoniar will take place on July 15th at 2 pm (Brasilia Time). Moderated by Paulo Moutinho (Amazon Environmental Research Institute – IPAM) the event will feature Adriana Ramos (Instituto Socioambiental – ISA) and Gregório Mirabal (Coordenadoria das Organizações Indígenas da Bacia Amazônica – COICA), and will take the audience through a discussion on the integration of Pan-Amazonian indigenous peoples, their common challenges and their strategies to tackle inequalities.
One Amazon in 9 countries: countless cultures in a single biome
Date: Thursday, July 15, 2021
Time: 12 pm (Ecuador) 1 pm (EST) / 2 pm (Brazil) / 7 pm (CEST)
About Amazoniar
Amazoniar is an initiative by the Amazon Environmental Research Institute (IPAM) to promote a global dialogue on the Amazon forest and how it influences the relations between Brazil and the world.
The second cycle of discussions focused on indigenous peoples and their importance to combat deforestation, their contribution to science and culture, as well as to the sustainable development of the region.
Do you want to receive news about Amazoniar? Sign up for our newsletter.