Land grabbing accounts for a third of deforestation in the Amazon
02.05.2021 • News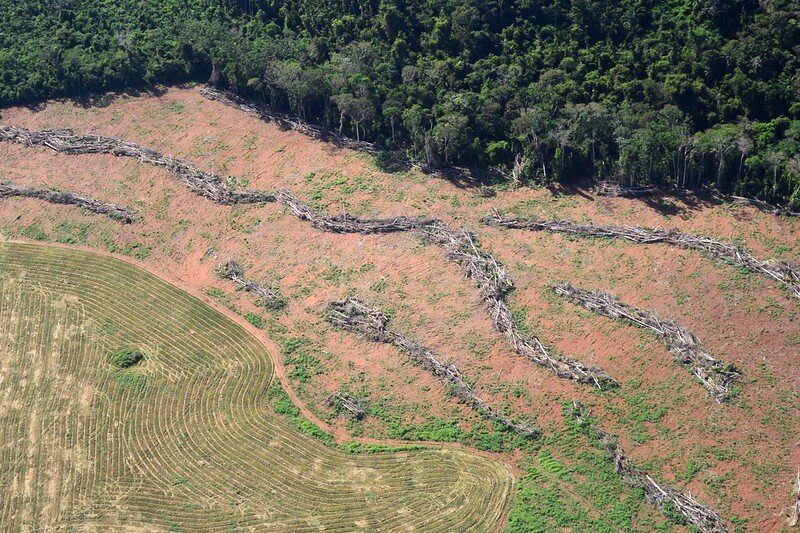 A new study by IPAM (Amazon Environmental Research Institute) shows that the invasion of undesignated public forests drives illegal deforestation and fires in the Brazilian Amazon. In the first quarter of 2021, a third of the deforestation registered in the region occurred in these areas, according to data from the Deter system.
One of the signs of land grabbing is the increase in the Rural Environmental Registry (CAR, in the Portuguese acronym) on these forests: the public area declared as private rural property has increased 232% since 2016, reaching 18.6 million hectares in 2020. It is half of the German territory and 32% of all non-designated public forests in the Amazon.
In the first quarter of 2020, 75% of the deforestation registered in these areas happened where there is a CAR registry; in 2021, the index has increased to 79%. The number of hotspots is also higher, 2.2 times greater, on areas irregularly declared as private property.
The numbers reinforce the connection between invasion by individuals and forest clearing. "Since the CAR is an electronic and self-declared record, it is often used to simulate land ownership that does not actually exist," explains IPAM senior researcher Paulo Moutinho. "It is institutionalized land grabbing, which uses official systems to legitimize the invasion of a collective natural heritage that should be preserved."
Illegality
The Amazon's undesignated public forests sum 57.5 million hectares, an area larger than the territory of Spain and 14% of the biome. Distributed in the region, they are public assets and should be designated for conservation or sustainable use, as defined by law since 2006. The delay in this destination opens a path for land grabbing.
Most of the forests are under state responsibility (56%). In those under the federal domain land grabbing advances the most, with 73% of irregular registries, corresponding to 13.6 million ha, in 2020, and 93% of deforestation registered in the same year.
"Fighting against illegal deforestation in the Amazon begins in public forests. It is necessary to immediately evaluate and cancel the CAR in these areas, without harming traditional communities", says IPAM's Director of Science Ane Alencar, the main author of the study.
ill 510/2021, on land regularization, currently under discussion in the Senate, may have a direct impact on the situation of these forests. If approved, it can give amnesty for occupations carried out until 2014, but mainly indicate that land grabbing is worth it. "From time to time, laws in Brazil are reviewed to accommodate past irregularities. This is the kind of positive incentive that land grabbing understands, and that we need to fight", says Moutinho. "The impacts of deforestation and fire on the climate are terrible, as is the reduction in rainfall for agribusiness. It's time to treat forests as assets that need to be conserved."