Invasion of public land was the main cause of deforestation in the Amazon
22.11.2021 • News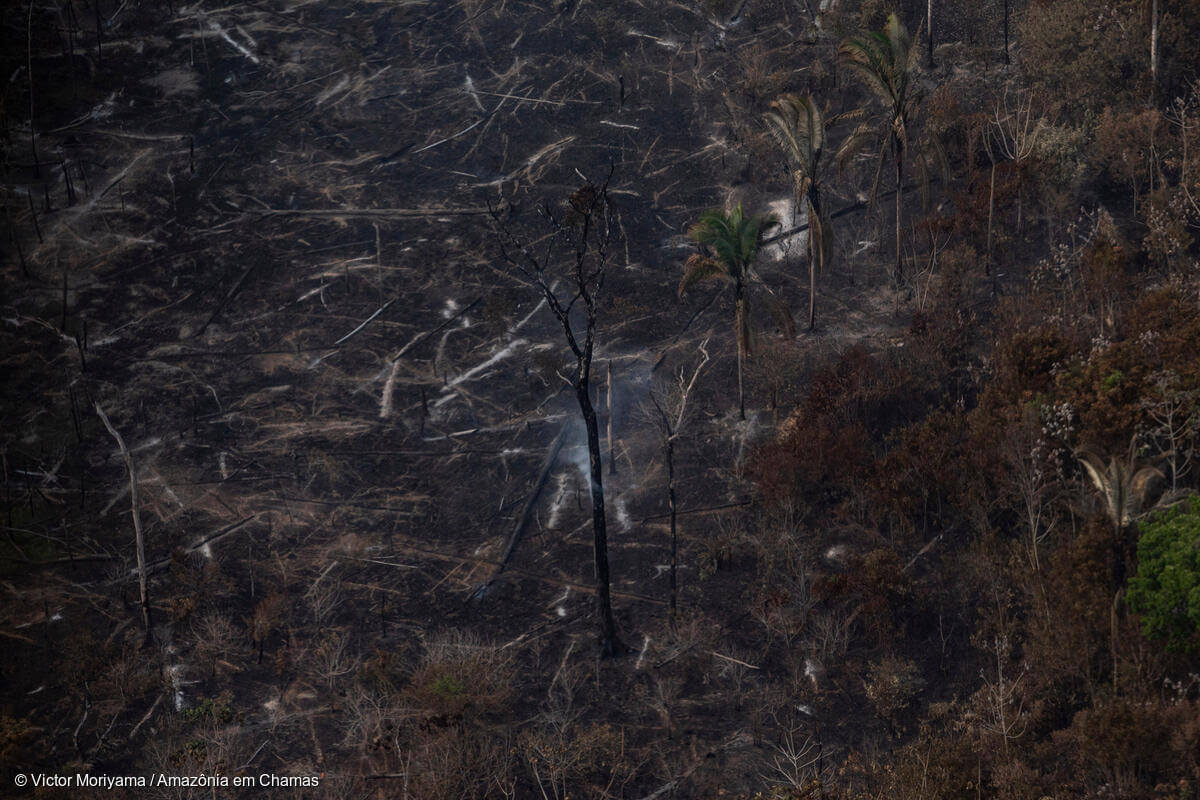 The invasion of public lands was the main cause of deforestation in the Amazon in the last year. IPAM's analysis of the data released last week shows that 28% of the 13,200 square kilometers of the forests felled between August 2020 and July 2021 belonged to undesignated public forests.
This was the land category that concentrated the most deforestation in the region, above rural properties (26%) and settlements (23%). Undesignated public forests are areas in the Amazon that, by law, should be dedicated to preservation or sustainable use, but don't have a specific function – that is why they are a constant target of land grabbing.
With other public lands and protected areas added, the index reaches 45%. "Deforestation in public forests has grown a lot in recent years. The government knows about it and it is its responsibility to inspect these areas", explains the executive director of IPAM (Institute for Environmental Research in the Amazon), André Guimarães.
The Amazon is at the center of the global debate on climate change and Brazil's development in the coming decades. It stores carbon equivalent to ten years of global emissions, it is a source of water for agribusiness and for the generation of hydroelectric energy; preserved, it helps to control the greenhouse effect. None of this currently seems to echo in Brasília, which has chosen the wrong, expensive and inefficient paths to deal with deforestation.
Since the beginning of the Bolsonaro government, the annual deforestation rate in the Amazon has only increased: 10,100 km2 in 2019 and 10,800 km2 in 2020. The rate for 2021 is the highest in the last 15 years.
"How can countries that went to COP26 believe when Brazil says it will end illegal deforestation in 2028? Non-tariff barriers, such as deforestation and its contribution to climate change, are a reality in international trade, and our country is at serious risk of seeing markets close to our products", says Guimarães.
"The country knows how to reduce deforestation; we've done it before and can do it again. Planning and structuring actions are needed. From the moment the current government chooses to consistently ignore the lessons of the past and insist on paths that have the opposite effect, it chooses to be irresponsible."